The challenge was to design an easy-to-use application aligned with the field officers' needs. Accustomed to paper-based manual operations, none of the field officers were digital natives, so it was imperative to have a simple UI. Reporting observations needed to be quick and easy so they could focus on the operation itself.
Before any design work began, our UX team conducted User Interviews with a selection of field officers. The officers were asked about their daily tasks, frustrations they experienced when performing them (i.e. the pains) and possible solutions that could help fix or alleviate these frustrations (i.e. the gains).  We discovered that although the field officers were happy to move away from pen and paper, most were unaccustomed to using technology in this way. They also complained about having to quickly and neatly handwrite observations during operations. Our UX Designer created a menu of common observations based on user feedback to make this task quicker and easier.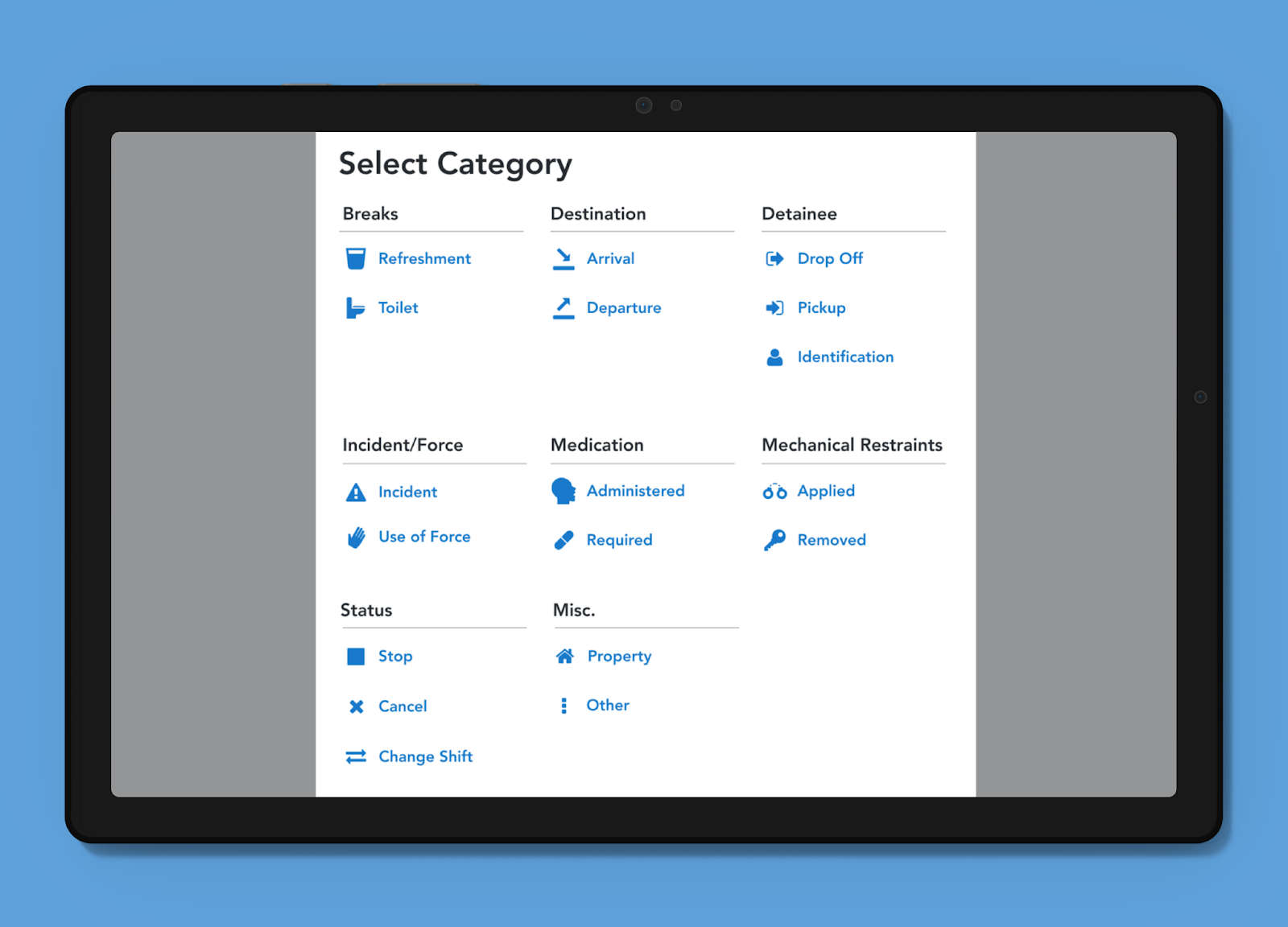 Next, we analysed these daily tasks using the Jobs-To-Be-Done model to identify the most common actions and data inputs. Field officers reported that it was easy to miss the mandatory recording of observations every 15 minutes, particularly during busy times while in transit. We included friendly pop-up notifications in the solution to remind field officers to perform this task on time. 
Our team then held workshops with business stakeholders and analysts to create a Workflow Diagram that mapped all activities during the transfer process and enabled the information architecture and application logic to be aligned with the field officers' workflow.
Our UX designer also created a comprehensive Design System and Live Style Guide for the application, which now acts as the single source of truth for the company's current and future user interfaces.