With its customers facing heavy financial losses during COVID-19, the company had to rapidly renegotiate more than 3,000 contracts to provide rent relief. They built a solution overnight, transforming the way they worked. Post-pandemic, the company wanted to build a new application that could better meet user needs, increase productivity and help employees deliver an even better Customer Experience (CX).
To find out what users needed to best serve their customers, our UX Team conducted User Interviews with selected employees who managed rental contracts for customers. This helped us identify key pain points in the existing solution, including resizing windows, displaying too much content, inflexible notes and the inability to delete rent reduction applications.
To discover the 'must haves' for the new solution, our team implemented the Jobs-to-be-Done method, which identifies all the tasks users need to do to get their job done. We found that users of the existing solution had no way of tracking the status of rent reduction applications to pinpoint and address delays in approvals.

Next, our team defined personas for the new solution so the UX Designer would clearly understand who they were targeting. Knowing how these personas differed made it possible to develop dashboards tailored to each.
To flesh out initial design concepts for the solution, our UX team conducted Wireframing. We identified problems with long-form pages that scrolled forever and the need to save and return to applications when necessary.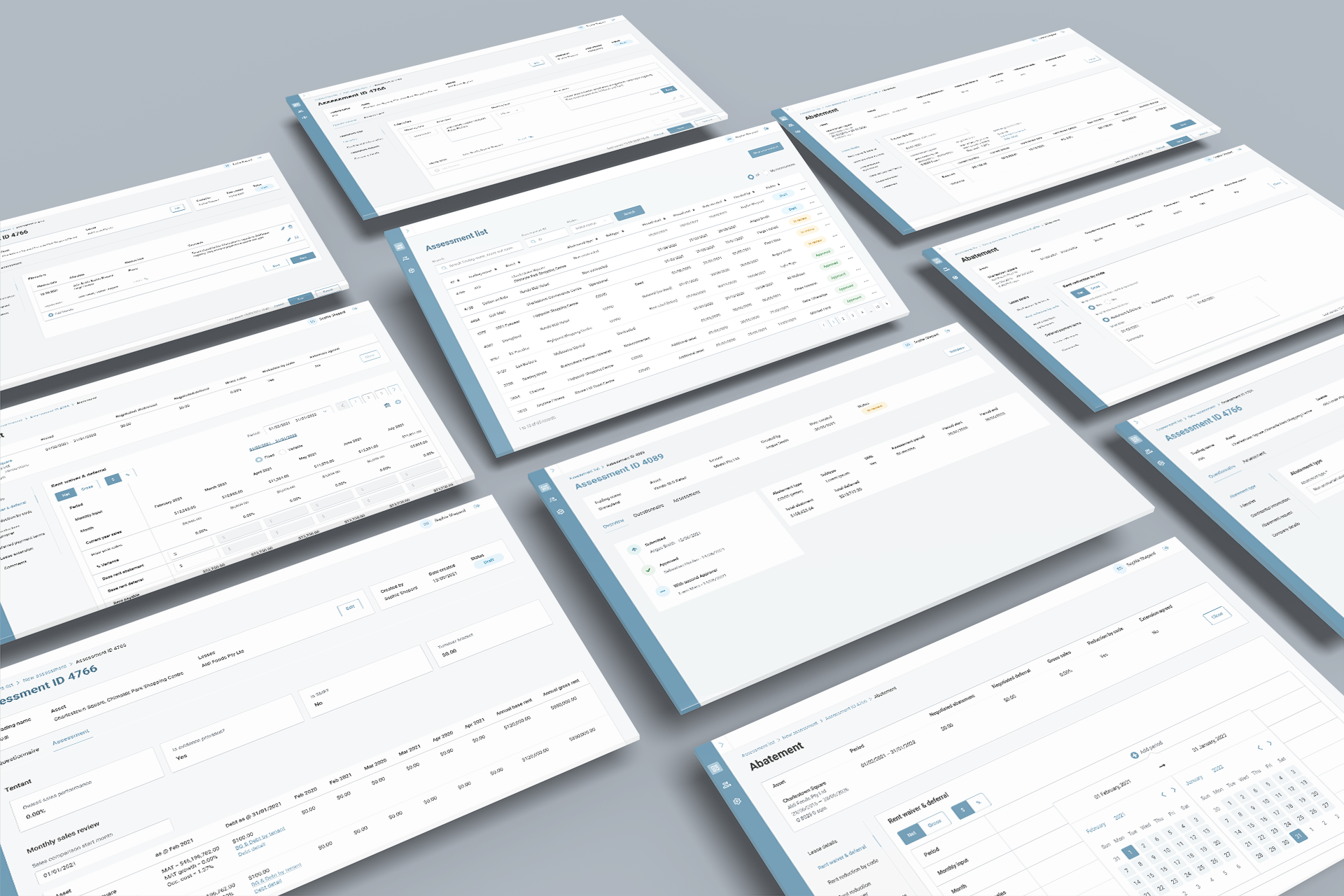 During the Wireframing process, we also discovered that the client was uncertain about using a key feature in the new solution. Our UX Designer proposed a new, flexible approach; however, the client wanted evidence this approach would work for users. Our designer created a clickable Prototype of the new feature and conducted Guerilla Testing to determine whether or not it was user-friendly. This process found that 100% of users successfully used the feature, which confirmed that product teams are not always attuned to user capabilities and aptitudes.
All of these discoveries were incorporated into the final UX design for the solution to ensure user needs were comprehensively met.