OutSystems is the #1 enterprise low-code platform that empowers organisations to innovate and gain efficiency fast, right and for the future.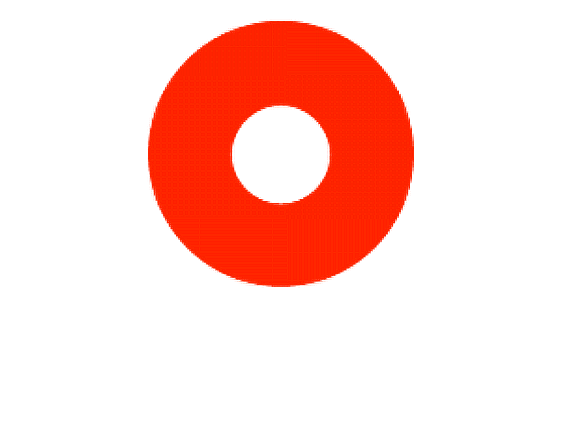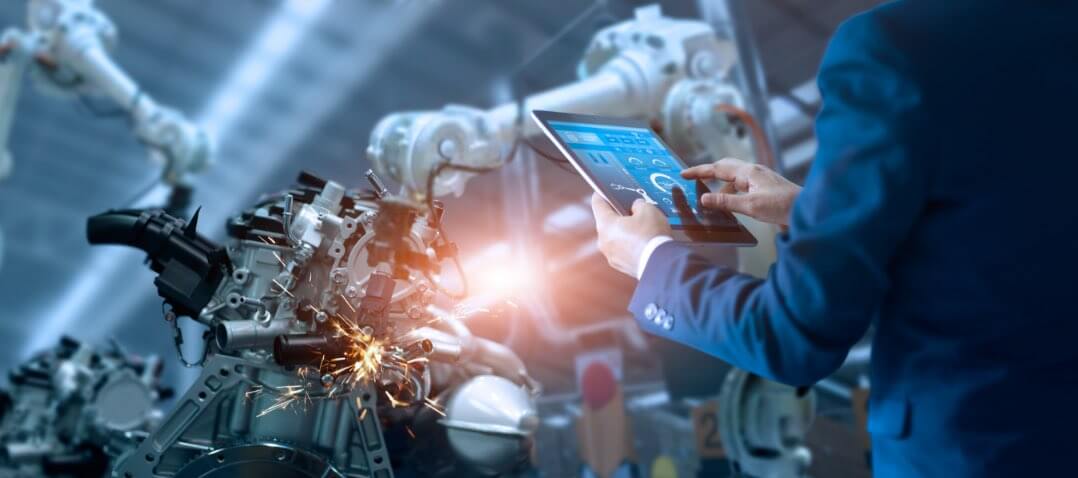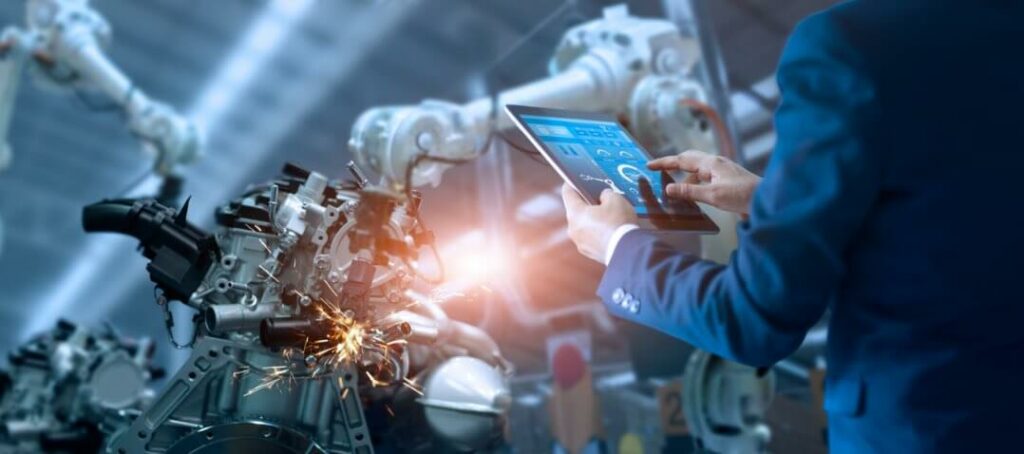 Simplify, Automate and Build cost-effectively
Less time to deliver, less cost to maintain, fewer licences to pay.
Having a small and high-productive team creating, managing and maintaining complex software solutions instead of an army of developers and managers orchestrating projects has a huge impact on the total cost of ownership (TCO), from Design to Implementation to DevOps.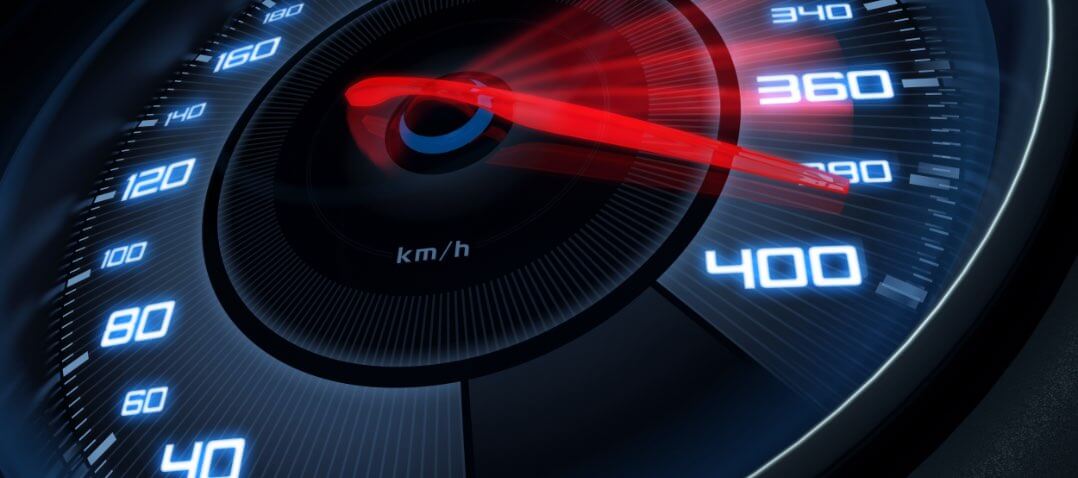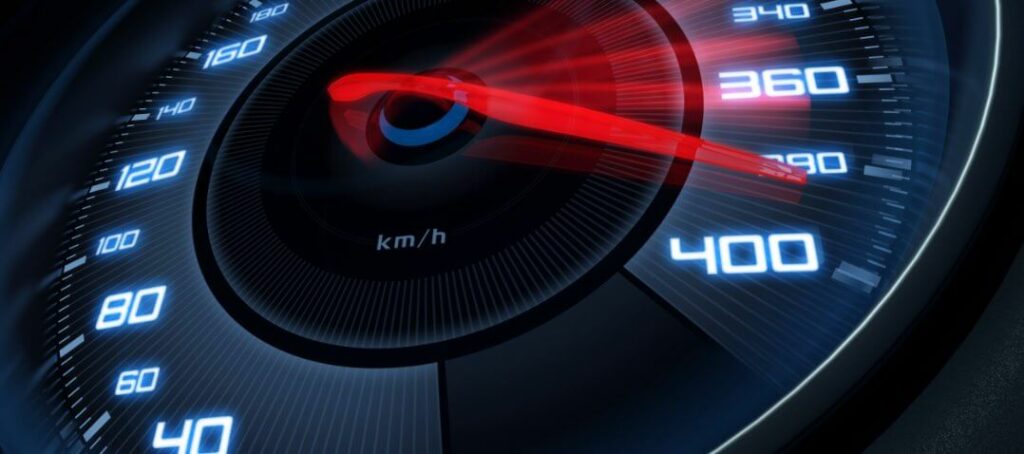 The freedom to build when you need, in own your way.
The visual development environment, powerful automation, and AI assistance enables teams to accelerate the critical phases of Application Lifecycle Management (ALM) so apps are delivered in weeks instead of months (8-12 weeks on average). Changes can be made in hours, sometimes minutes.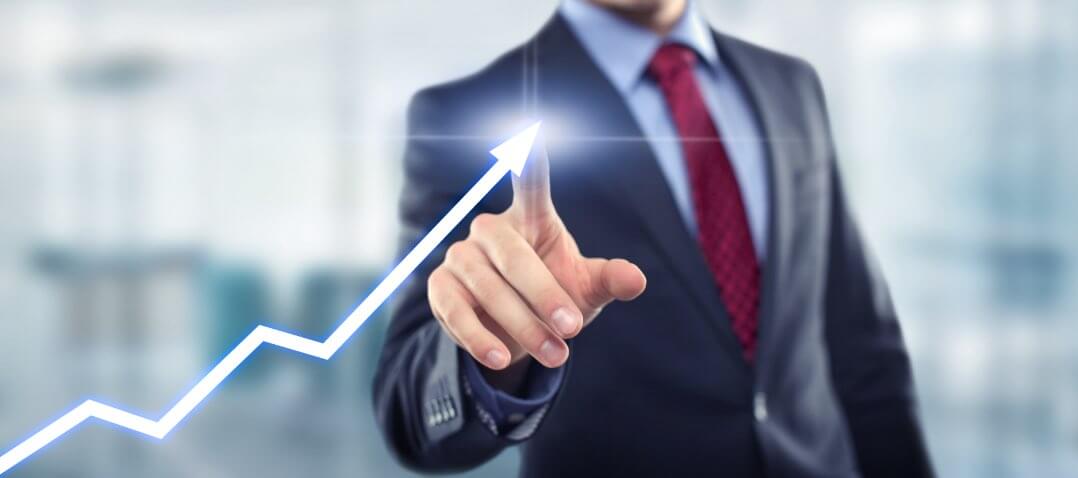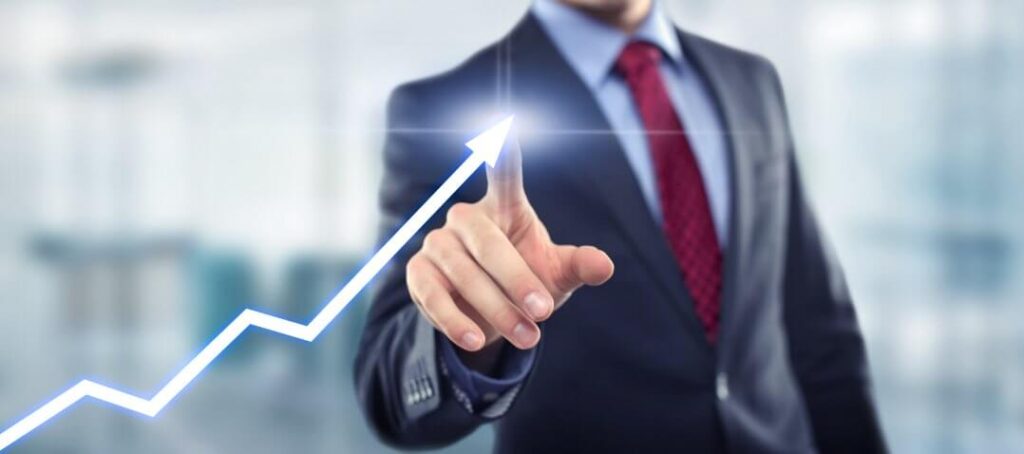 Be a driver for business growth
Accelerate time to market, fuel collaboration and get results
Launch digital solutions that help your business capture new markets and captivate customers, with brilliant new customer experiences. Empower developers and business teams to collaborate and innovate, prototype and deploy new ideas in weeks, while eliminating technical debt, risks and shadow IT.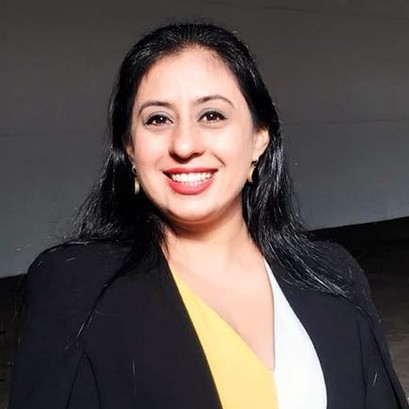 "We saw a low-code platform as a catalyst to bridge the gap between business demands and IT resources. With OutSystems, we now have an engine that's fueling digital transformation at Schneider Electric."
Director, Schneider Electric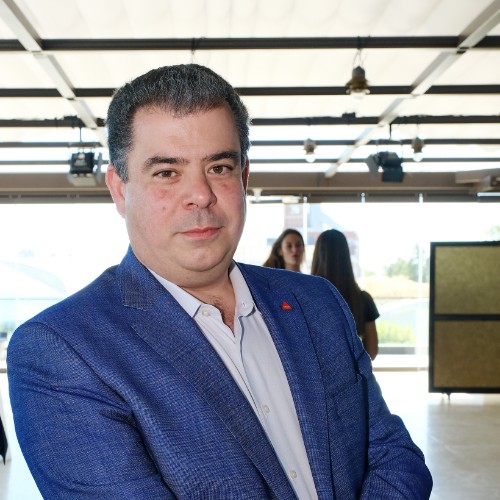 "To beat the competition, we need to be the fastest. With OutSystems we got a powerful engine to move faster in the planning, execution and monitoring of all our commercial activities. In one statement: fast and furious."
Modern Grocery and Automatic Distribution Business Unit Director, Delta Coffee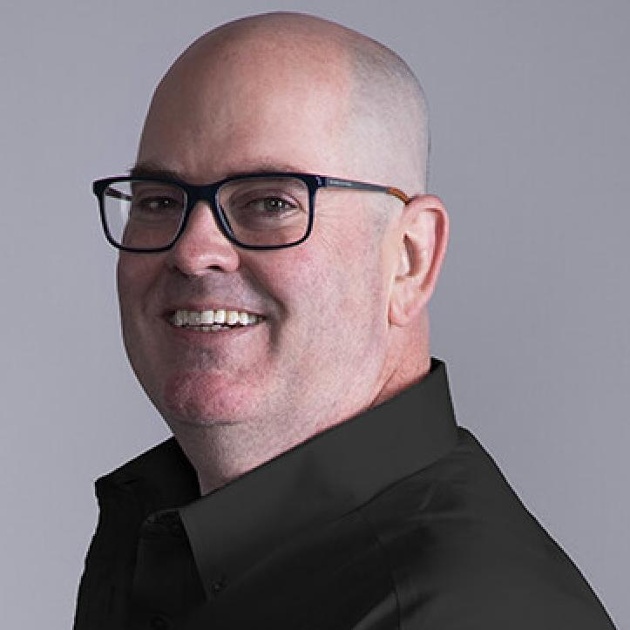 "OutSystems was a one-stop-shop for us, it gave us the governance, compliance and controls we needed to be confident we were developing secure and compliant systems that could easily withstand audits."
CIO US Acute Care Solutions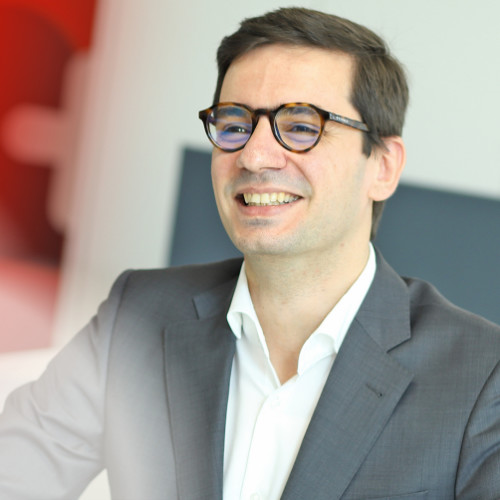 "We wanted our applications to be future-proof… the ability to keep changing without increasing technical debt was the primary reason for selecting OutSystems."
OutSystems gives you enterprise-grade peace of mind
With 20 years of experience and financial backing from Goldman Sachs and KKR, OutSystems is the pioneer and the leader in the enterprise low-code market.
Gartner Magic Quadrant for Enterprise Low-Code Application Platforms - August 2019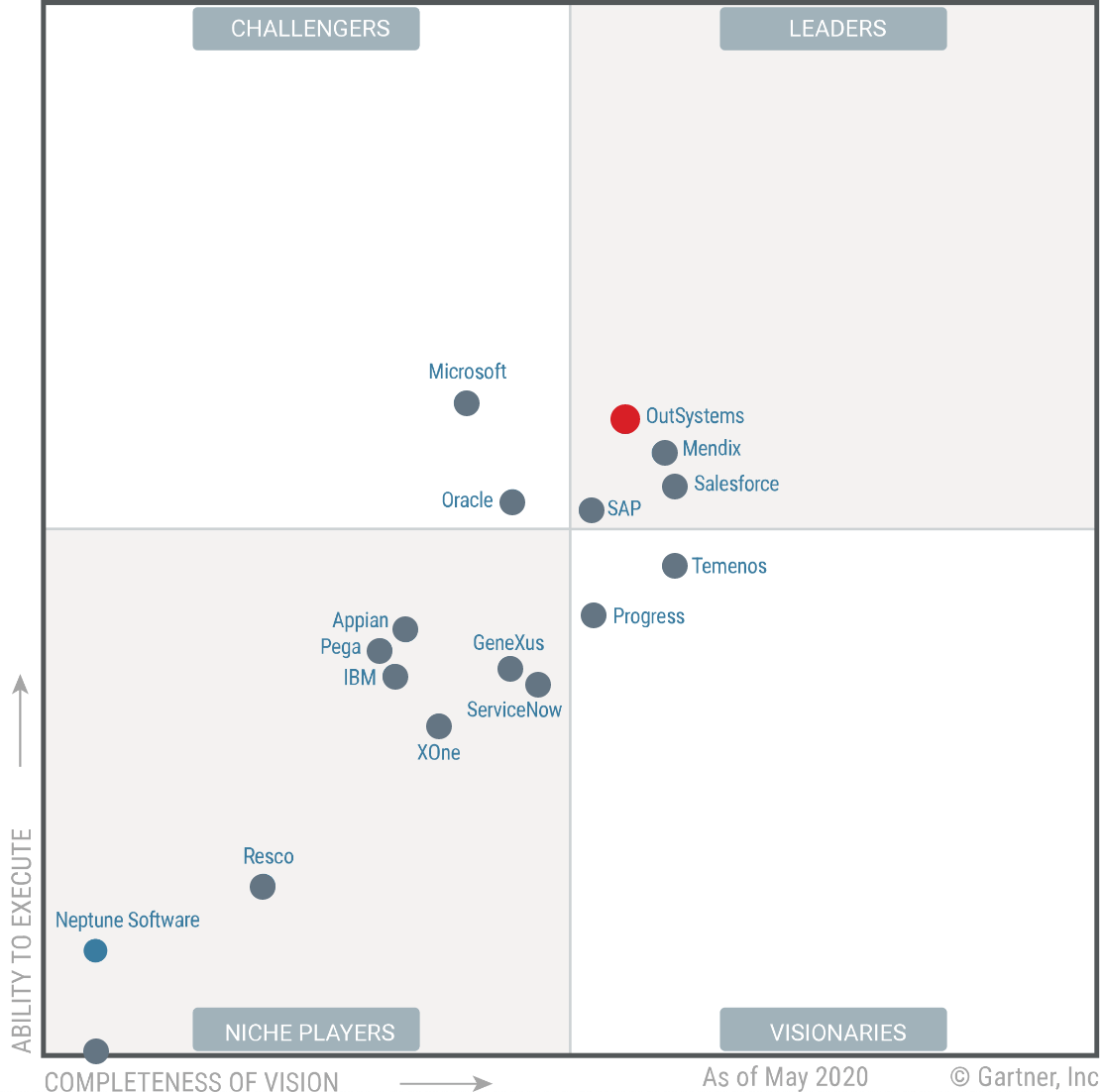 Gartner Magic Quadrant for Multi Experience Development Platforms - July 2020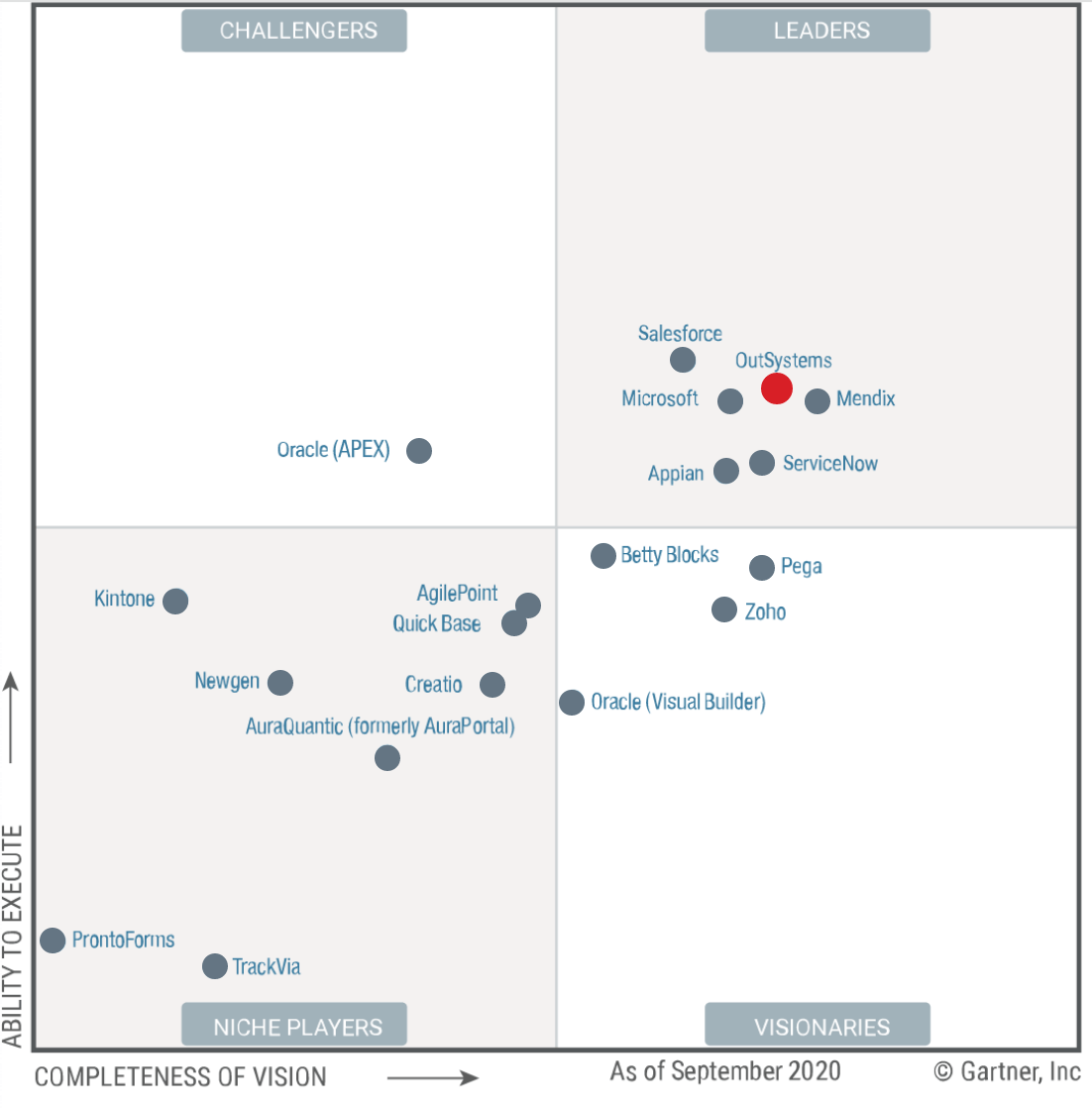 If you are looking for a platform powerful enough to develop enterprise-wide applications, only an enterprise-grade low-code platform can create robust mission-critical applications. OutSystems is the leader in this arena.
An enterprise low-code platform offers a fully integrated approach to development, quality assurance, governance, deployment, and management — the entire application lifecycle — enabling it to support high-scale application development.
Developers can create robust architectures that support their core businesses and applications while scaling out to millions of users. These solutions can easily connect with legacy and other enterprise systems to save millions in capital expense that might be spent on replacing these systems.
3x more productive than .NET, 10x for mobile apps. The Forge contains more than 3,000 available components ready to use.
You can design from scratch, customise pre-built templates, or import existing designs while ensuring performance or functionality.
Supports the entire software development lifecycle, including IaaS, PaaS, Application Development and DevOps.
Systems built with OutSystems can run on client premises, in third-party data centres, or in the cloud (AWS/Azure). Mobile applications can be deployed in one click to GooglePlay or the Apple AppStore.
Provides the flexibility to start small and scale up ensuring performance, governance and transparency.
OutSystems has over 200 out-of-the-box features to help teams deliver enterprise solutions that meet the highest security standards.
With more than 300K members, the OutSystems community is larger than all other low-code communities combined.
Easy and fast to integrate with any external enterprise system, database, or web service and support the creation of APIs to fuel the next generation of apps.
How Enterprise Platforms Can Future-Proof Your Applications
What does it mean to be future-proof? 
To stay relevant and competitive as an organisation in the modern world, you need to have a hyper-focus on rapidly and iteratively keeping your systems relevant to all participants in your business – customers, employees, shareholders, regulators, and so on. This capability is what we call being "future-proof".
What does it take to be able to do this?
The latest from PhoenixDX, OutSystems and the Tech Community