Unlock rapid innovation and boost your digital capability
With AWS + OutSystems + PhoenixDX, you simplify the use of AWS Services and fully realise your digital ambitions by building, running and scaling apps at speed
Unlock rapid innovation and boost your digital capability
With AWS + OutSystems + PhoenixDX, you simplify the use of AWS Services and fully realise your digital ambitions by building, running and scaling apps at speed
Scale rapidly while reducing infrastructure costs
Speed up your digital delivery with cutting-edge technology
Future-proof your technological ecosystem
Innovate with flexibility, agility and resilience
Why choose AWS + OutSystems + PhoenixDX
The combination of AWS + OutSystems empowers organisations to live on the cutting-edge of technology. This collaboration will enable OutSystems to deliver deeper integrations with AWS services in the OutSystems Cloud. This will allow customers worldwide to quickly put to work enhanced DevOps, data and analytics, Artificial Intelligence (AI), Machine Learning (ML), and other AWS services that will make a difference to their business.

To fully unleash the power of this collaboration, you need a committed team with the knowledge and skills to deliver fit-for-purpose solutions using AWS Services. As a leading software development partner of OutSystems and an AWS Partner, PhoenixDX helps organisations deliver modern applications with these complementary technologies, amplifying business outcomes.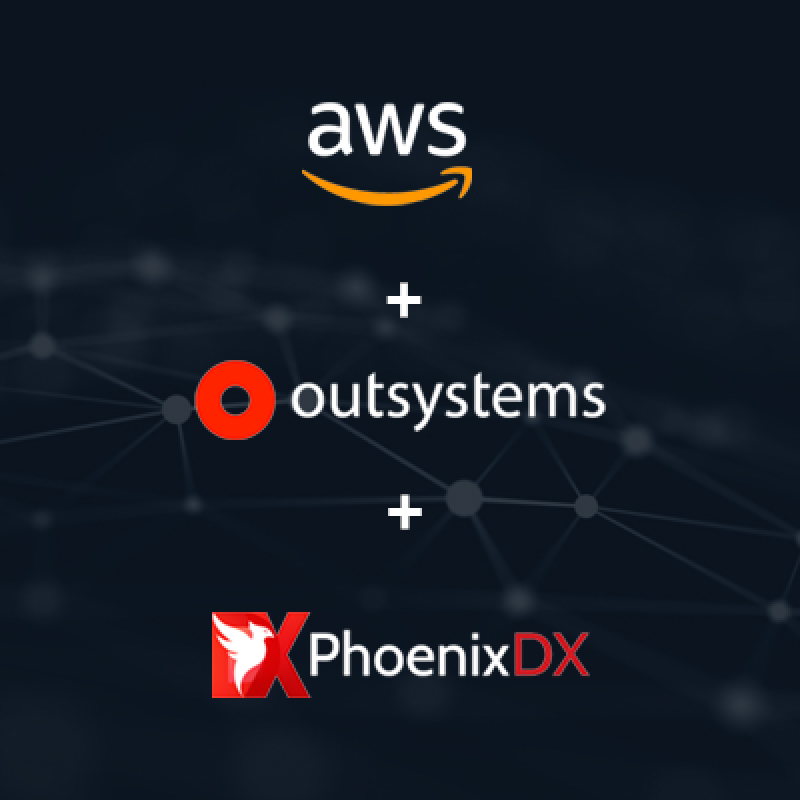 Spark ideas of what you can do with
OutSystems + AWS + PhoenixDX
Build, deploy and evolve any use case
Application Modernisation
What are Cloud Accelerators for AWS?
Simplify the complexity of your DevOps