Delivering more than custom software, creating cutting-edge solutions
To get great results, you need much more than modern technology. You need a motivated team of multi-skilled professionals who can help you shape your digital transformation initiative from idea to go-live… and beyond.
To get great results, you need much more than modern technology
To get the results you need, you require a team of multi-skilled tech professionals who understand your business, your software needs and have strong knowledge of OutSystems.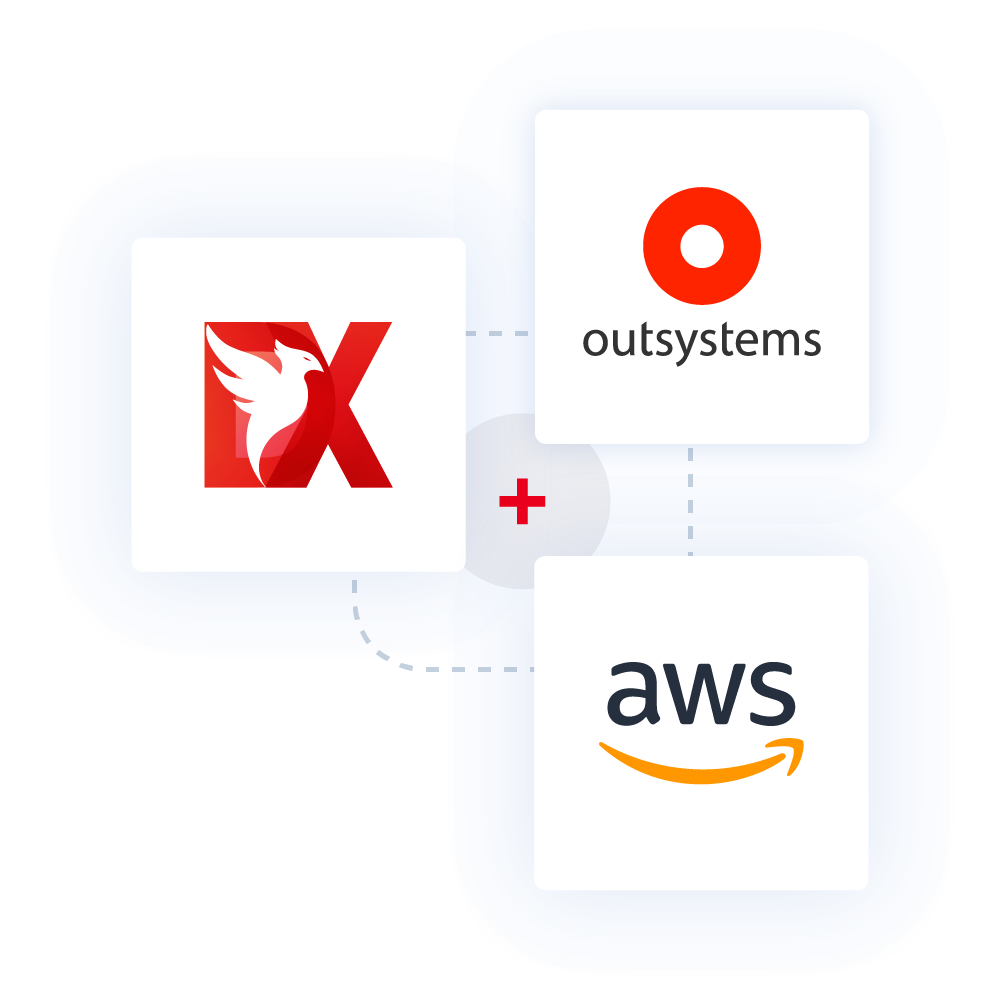 We deliver with excellence
We partner with customers who want to build high-quality solutions faster, to deliver higher returns. Guaranteed.
Our Team includes OutSystems MVPs (top 35 worldwide) and former OutSystems employees with decades of experience in the platform and direct access to OutSystems HQ. We have the most talented team in the region.
We thrive on complex enterprise software
Our team has decades of experience delivering Enterprise Software Solutions across the globe, creating innovative solutions and mission-critical applications with complex architectures, integrations and requirements. We thrive on complexity.
We work in small highly specialised teams
When it comes to delivering mission-critical systems, we believe that experienced professionals organised in multi-disciplinary teams can deliver the maximum amount of value in the smallest amount of time.
We deliver digital products
Our digital product delivery capability accelerates our customers business outcomes. We strive to provide cutting-edge digital products for enterprise-grade operations, enabling transactions, providing critical data and ensuring a great experience for thousands of users.
Imagine, design, create and test it … fail fast, learn and improve.
We thoroughly analyse the market, your business and your personas. We use these insights to design a new user experience, taking into consideration user expectations at each touchpoint along the user's journey through the proposed digital solution. High-quality UI design is a key differentiator, reducing the time of adoption and training, as well as increasing user engagement. 
We work with you to imagine what the future of your business will look like, and help you to shape the digital products that you can bring to your market, employees or other stakeholders.
We take your most valuable ideas and rapidly design and prototype them to give you fast real-world feedback. Doing so gives you a better end result, user experience and user adoption while reducing risk. The prototypes we build can be easily and quickly developed into a digital solution that keeps evolving as the market changes.
Deliver Custom Enterprise Software
We deliver the critical, difficult and complex solutions that others can't… in weeks, not months.
Innovate cost-effectively and continuously.
As you start building a digital team in your organisation, take advantage of our team of experts. We can immediately support your digital growth at a reduced cost compared to hiring staff.
Get the most out of OutSystems by leveraging our OutSystems expertise and decades of enterprise consultancy experience. Our OutSystems alumni and advisors ensure that your digital transformation programs are executed effectively and aligned with your business digital strategies.
Once your first OutSystems applications have gone live, it is important to execute OutSystems best-practice monitoring and maintenance processes in order to keep your platform up-to-date and the applications healthy – running smoothly, securely, eliminating technical debt and giving you peace of mind. 
We offer a proactive Managed Support model to implement and maintain OutSystems applications and environment at scale. We proactively manage your environments and applications so you can continue to scale your business.
Keep your technology healthy.
Utilising our in-depth knowledge in development and operations on the OutSystems platforms, we offer a range of security and health checks of your applications, platform and architecture. These allow you to quickly and cost-effectively identify and mitigate potential risk.
We provide technical expertise to help you gain perspective and make decisions at all stages of your digital delivery journey. From OutSystems Capability Assessment, through Project Scoping and Initiation. From UI/UX Review and Design through to Technical Coaching and Quality Assurance services. We help keep you on track for sustainable success.
It is important to ensure that your enterprise architecture considers and supports your strategic digital roadmap and operations. Using our experience in delivering enterprise solutions in complex environments, we can offer an experienced and pragmatic assessment of your enterprise architecture and identify areas that can be targeted for enhancement.
Throughout the relationship path, we strive to educate and enable our clients to move towards self-reliance. We can help you build an effective in-house OutSystems team or elevate the knowledge and capability of your existing team.
We are the official training partner of OutSystems in Australia and New Zealand in partnership with ITUp. Empower your team, accelerate success and mitigate risk with our expert tech leads and MVPs training your team for your specific use case and architecture.
Utilising our global OutSystems network, we can recruit OutSystems experts to join your team.
The latest from PhoenixDX, OutSystems and the Tech Community