PhoenixDX puts people first. As we rapidly grow, we want to continue focusing on our people. We have recently created the position of Director – People Development & Culture to maintain our strong culture first backbone and accelerate our impact on transforming people's lives for the better through technology and education.
Sean Clemmit brings a wealth of experience in leadership development, learning, culture, innovation, coaching, and working around the world and across cultures. We recently interviewed Sean about how he found himself and PhoenixDX and how he plans to continue building a supportive and inclusive work environment.
Who are you, and where do you come from?
Hi, I'm Sean, and I grew up in a seaside town on the East Coast of England. I'm half English and half Irish, and I've lived in Sydney for the last 19 years, although I've lived in many places around the world.
How did you end up working in people and culture?
I've always had a fascination with people and behaviour and why people do the things they do, so it was really natural for me to apply my psychology study and my leadership experience to helping people be the best they can be in corporate environments. I've worked in leadership, culture and innovation for the last 20 years, and I really love seeing the big shifts people can make in their lives that helps them be better people at work and home.
How did you end up working at PhoenixDX?
Finding an organisation like PhoenixDX is rare. Many organisations talk about the great cultures they either have or are trying to create, but often this isn't really the case when you dig under the surface, even just a little bit. I was at a point in my career where I was looking for a place that had really nailed what a great culture can be. It's a really exciting opportunity to be a part of helping maintain and evolve that culture in a period of massive growth for the organisation.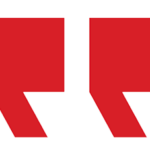 The company's purpose of transforming people's lives through technology and education is incredibly inspiring to me, and I hope, with all your help and wisdom, to play a significant part in bringing it to life for more and more people in the world.
How does "people and culture" affect our employees and our customers? How does it impact the business?
It sounds cliché, but people and culture doesn't affect the business; it is the business. The way people show up, the way they interact with each other, and how they deal with difficulties or challenges is fundamental to how the organisation performs and the impact that we have on the people around us and, ultimately, our customers. If the people within an organisation feel respected, heard, and valued, they intuitively pass that respect, feeling, and attitude on to customers and stakeholders. People connect with human-centred authenticity, and, ultimately, that's an energy they want to be around.
What are the challenges you face at PhoenixDX?
Dealing with fast growth and the pace that accompanies that whilst keeping culture at the centre of everybody's thoughts and attention is a challenge. Luckily, it's baked into the DNA at PhoenixDX, so it's more a case of how we help people stretch and grow and give them the skills, processes, and support they need to be at their best through the challenges and opportunities we face together.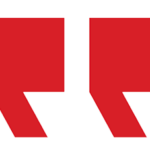 I am looking forward to embarking on this next stage of our collective adventures together!
What are the next steps for you and PhoenixDX in the coming months?
So many things to do! Codifying and evolving what's great about our culture, supporting how we give deep, candid feedback for growth, further expanding development opportunities for everybody, hybrid working post-lockdown, amplifying our employee value proposition and brand, the list goes on! I'm also particularly excited about developing the great foundation work that's already been done in the social impact space at PhoenixDX and creating some more experiences for our clients and us to have a bigger impact on society overall.