What is low-code and why do you need it?
Low-code is here to stay… It makes custom software easier, faster and affordable. Discover the right low-code platform for your business with this definitive guide.
What is low-code and why do you need it?
Low-code is here to stay… It makes custom software easier, faster and affordable. Discover the right low-code platform for your business with this definitive guide.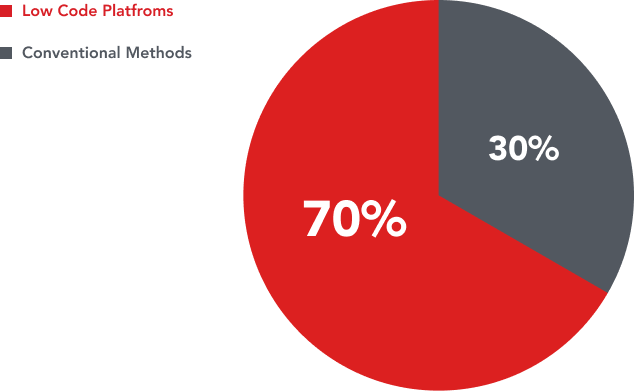 From nice to have to must-have
More and more organizations and developers are moving onto low-code platforms to improve their productivity and innovate faster. Why is this relevant now?
According to Gartner, by 2025, 70% of new applications developed by enterprises will use low-code or no-code technologies.
The 'mother of disruptions', across all industries, in all countries. Organizations without a digital channel were the most severely affected by the subsequent fallout. The need for digital capability went from "nice to have" to "must".
How can you differentiate from your competition if you don't have the power to 'pull the triggers' you need to win the war?
With the battlefield turning towards digital, the limitations of just using off-the-shelf software packages and Software as a Service (SaaS) can no longer be ignored by business and IT leaders.
How can you differentiate from your competition if you don't have the power to 'pull the triggers' that you need to win the war? You need to be able to build your own solutions if you want to create unique experiences and shape new digital strategies.
Low-code was created to help you to build your solutions fast and better. However, leading analysts Gartner
*1
and Forrester and more than 280 software vendors have been making a ruckus about what is expected to be a $187B industry this decade.
Like many buzzwords, low-code is being misused, creating confusion in the marketplace. No-code, low-code or low-code enterprise platforms are some of the terms that you may have heard. We will share the key points to consider as you decide to use this modern technology to ensure that you start on the right foot.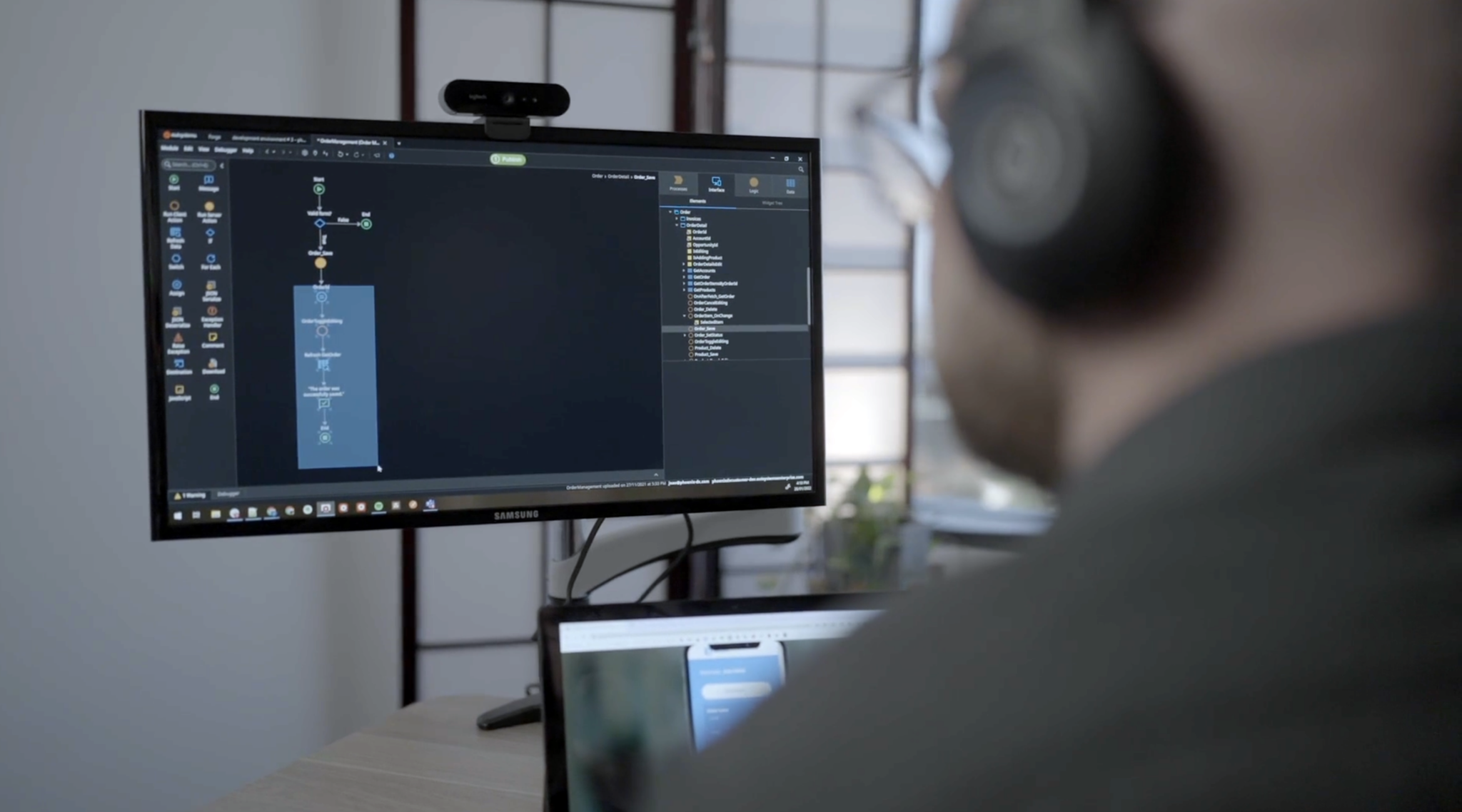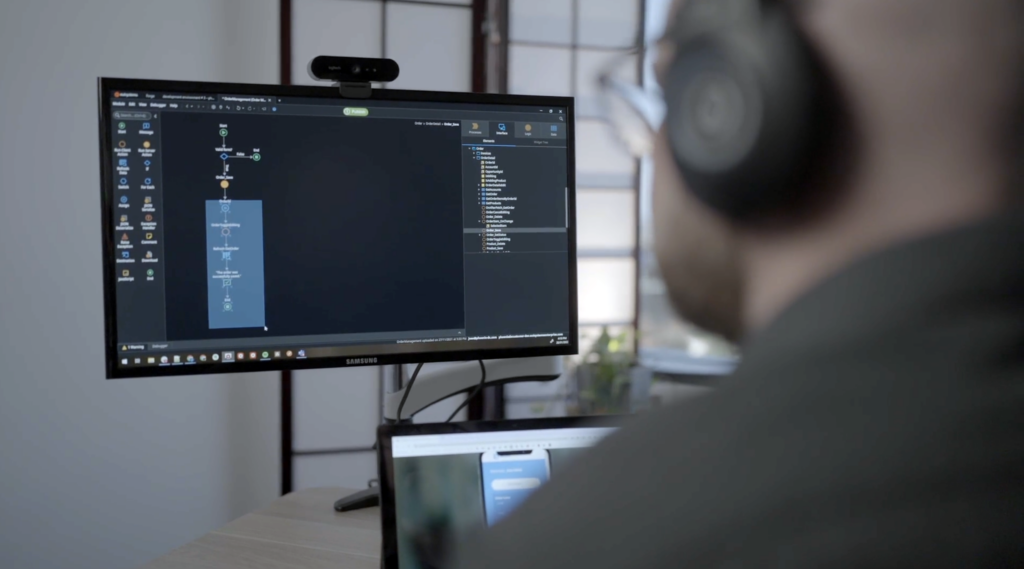 Low-code was created to increase productivity and simplify the complexity of software development
Using low-code tools and platforms, developers can deliver more applications with less effort. Compared to traditional manual coding, low-code platforms support faster development and deployment of solutions. In low-code, most software can be created through visual representation and large sections of the codebase don't need to be written from scratch.
Low-code platforms allows IT Leaders to build better solutions, get faster results, with less risk. Most significantly, deployment of low-code is a business growth driver. According to Forrester, companies that have or plan to have low-code development have the ability to be more focused on issues like revenue growth, improved customer experience (CX), innovation, and brand reach.
7 key wins of low-code according to Gartner's*1 analysis
Low-code democratises application development and can be used across all lines of business.
The number and complexity of relevant applications built using low-code are increasing, including mission-critical solutions.
Low-code platforms facilitate broader skills to be enabled for development, lowering time-to competence and reducing the developer skill s shortage.
Large and small applications are being built with the first release ready in an average 8-12 weeks.
Rapid application development generates more agile delivery and better business teamwork.
Existing platforms offer a comprehensive set of functionalities covering all 5 categories of low-code (explained below).
Enterprise governance practices are built-in for topics like security, scalability, high availability, disaster recovery, regulatory compliance support and others.
3 key cautions from Gartner*1
1
280+ vendors claiming to be low-code
2
Unattractive pricing models
3
Lock-in technology contracts
2 of Gartner's*1 conclusions about Low-code
Don't ignore low-code due to misconceptions on performance + functionality.
Don't assume you can deliver digital business solely with conventional IT development.
6 Types of platforms under the low-code label
Packages that include visual configuration tools
They introduce limited visual tools that require large amounts of traditional code to customize.

Built for data manipulation, analysis and reporting. They generate reports directly or automate the creation and editing of simple forms. They also include simple business rules associated with data input.

Integration driven platforms
These provide pre-built connectors with various cloud and on-premise systems, and assist with data orchestration. Normally useful to harmonize data exchange and integration-centric activities.

Usually include drag and drop interfaces and facilitate transparency across business ecosystems. Business Process Management (BPM) and case management solutions. Low-code is an additional feature, not a core strategic offer.

These platforms provide a scaled-down visual integrated development environment (IDE) allowing the creation of process-centric workflows across various enterprise domains. 5 Low-code should not be confused with no-code. No-code is designed for business users with no coding experience to create simple applications for internal use. You can only use the components available in the no-code platform, with limited or no ability to extend.

It is not designed to create robust, customer-facing, or enterprise-wide applications. In addition, you are often locked-in into the no-code platform — meaning no portability and no scalability. Enterprise application-driven platforms
These are 'true' low-code platforms. They cover all of the capabilities of the previous five categories, and focus on the full enterprise suite of use-cases for digital transformation. They fulfil large enterprise needs such as end-user experience, scalability, performance, automation, high availability and multi-tenancy.
They are best suited for enterprise-grade operations, complex business logic, consumer-grade user experience (UX) for millions of end users. An enterprise low-code platform offers a fully integrated approach to development, quality assurance, governance, deployment, and management — the entire application lifecycle — enabling it to support high-scale application development. Developers can create robust architectures that support their core businesses and applications, while scaling out when required. These solutions can easily connect with legacy and other enterprise systems to save millions in capital expense that might be spent on replacing them.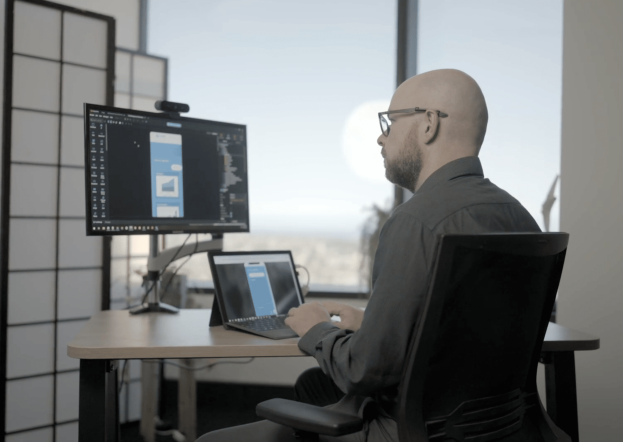 In Conclusion…
With so many platforms under the "low-code" umbrella, it can be challenging to know which one to choose. Firstly, you need to identify your needs for now and in the future to choose the right platform.
Look beyond the speed of development, and ensure the platform you choose won't lock you into legacy frameworks, proprietary clouds, steep skill learning curves, and pricing models that work against you rather than with you.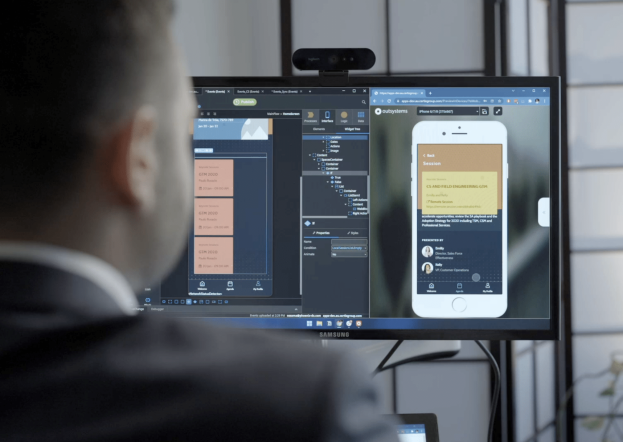 Is low-code a wave of the future or a blast from the past?
Organizations realize the business value of low-code development platforms, including solutions to common development problems like technical debt and process inefficiencies. Low-code offers the technical agility that companies need to create value and differentiation to win the digital battle.
Increased speed of delivery for new services enhances the experience of both customers and employees, as well as the enterprise capability to compete and grow.
Low-code bolsters the reliability, scalability and security of apps and systems significantly. It can also promote sound architecture, best practices and good technical governance.
Low-code is already here, right now. Low-code development platforms are more than just another logical step in the evolution of programming languages and development tools — these platforms have been disrupting how business is done for many years already. They will continue to evolve and are here to stay.
How enterprise platforms can future-proof your applications
To stay relevant and competitive as an organisation in the modern world, you need to be hyper-focused on rapidly keeping your systems relevant to all participants in your business, customers, employees, shareholders and regulators.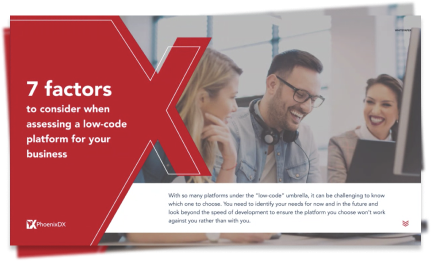 Before you decide, find out the 7 fundamental factors to consider when assessing a low-code platform for your business.
How Smart CIOs Are Selecting the Right Low-Code Platform to Accelerate Growth, OutSystems, 2020
Make Your Business More Agile and Efficient With Low-Code – OutSystems and CIO Dive's Brand Studio, OutSystems, 2020
The Next Enterprise Application Platform? High Productivity Application Platform as a Service as an Opportunity for IT, Gartner, 2019