Juan and Pedro Carrilho founded PhoenixDX to bring their ideas and values to life.
After living in Australia for many years and working in Business Intelligence, Juan felt that his BI career had peaked. It was time for a new challenge and he wanted to make a difference.
"I promised myself that I would never again waste my time working with organisations where I couldn't make a difference."
– Juan Martin
OutSystems was founded in Portugal in the early 2000s, with the longest and most successful customers being in Europe. PhoenixDX was founded to bring European expertise and results to Australia. It was the right time.
Watch Juan's story…
We've been fortunate to have the courage to catch a big wave and we're ready to ride it all the way through. Our most exciting years are ahead of us.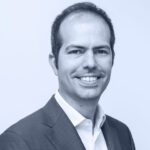 Juan Martin
Director & Co-Founder
Connect with Juan on LinkedIn