As recession looms and budgets tighten, IT leaders are under increasing pressure from all sides to reduce costs. Keeping a lid on your technology ecosystem's TCO is critical if your company wants to do more with less in these uncertain economic times.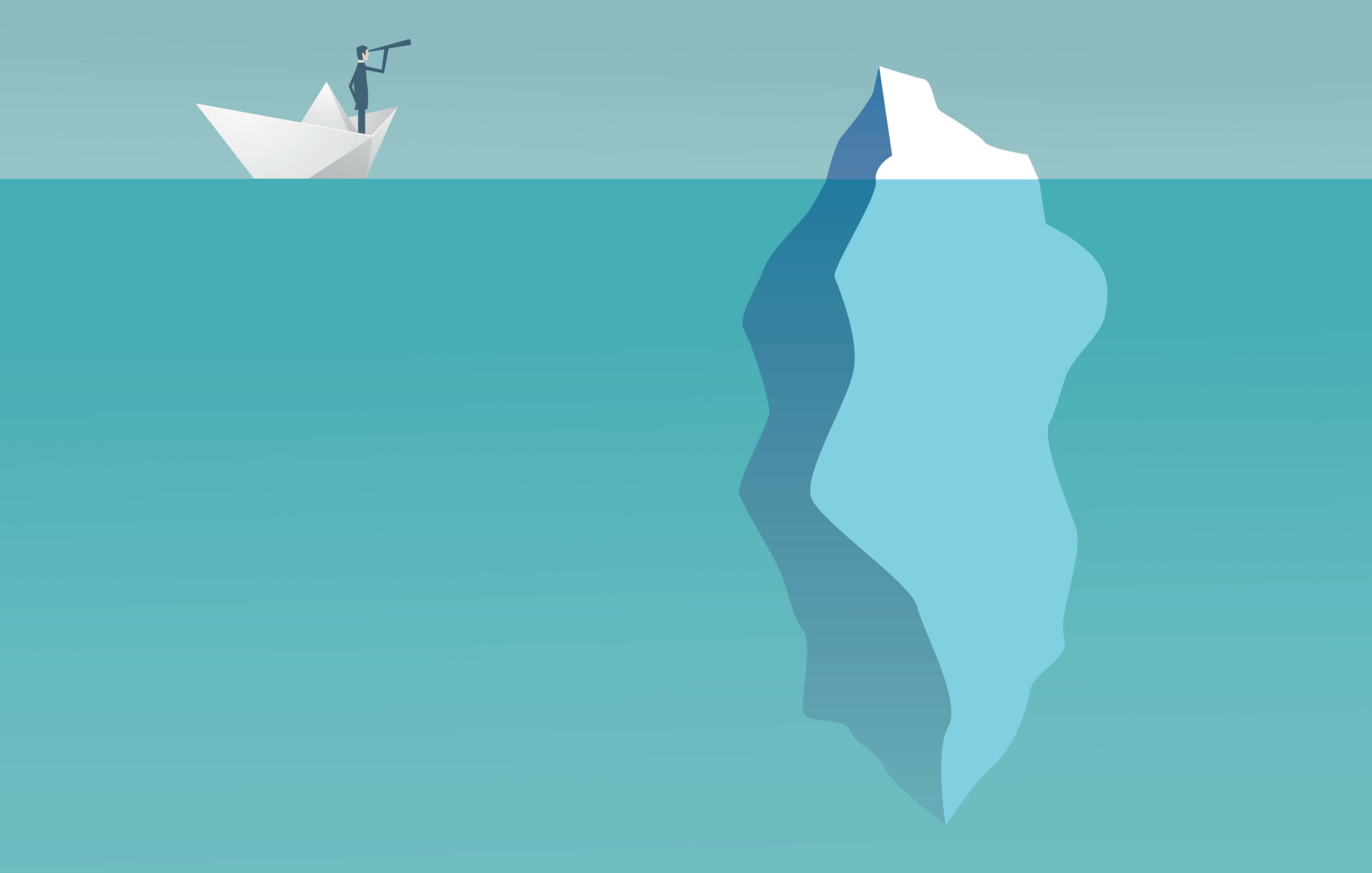 There are many key factors to consider when you're trying to minimise TCO. The up-front price may not always be the most significant when weighing the various cost factors involved. TCO refers to the sum of all costs and expenses incurred when buying, implementing, managing and maintaining your software solutions – directly and indirectly – across their entire lifecycle. According to Gartner, it includes hardware and software acquisition, management and support, communications, end-user expenses, downtime costs, training and other productivity losses. IT leaders would normally expect 40% of a system cost to occur during the initial build, while the remaining 60% would result from maintaining and operating the system. TCO provides you with the real cost of your software beyond its initial purchase price. 
In the current economic climate, companies need to identify and address problem areas in their software's lifetime costs. As CEO.com reports, while direct costs, such as commercial-off-the-shelf (COTS) software licences or software as a service (SaaS) subscriptions, are easy to establish, indirect expenses, such as training, IT support and maintenance, are more challenging to identify, measure and control. They swiftly add up, and the TCO maths starts getting complicated.
When a COTS solution doesn't meet the exact business requirements, things can get trickier still. If you need to add additional modules, customise the package and/or create integrations, keeping a tight rein on your TCO becomes even more challenging. Beyond simply comparing license or subscription fees, it can be extremely difficult to calculate the time, effort and overall costs associated with developing, testing, deploying, maintaining and evolving your software.
Oxford University and McKinsey research found that 66% of large-scale software projects exceeded their budget, and 33% were delivered late. These findings indicate that software development is a key determinant of TCO.
Reducing TCO with a fresh approach to software development
One of our customers, GPT Group, wanted to address crucial business challenges while keeping its TCO to a minimum. A diversified property group, GPT was committed to a best-of-breed strategy for their enterprise architecture. They were already using market-leading COTS software solutions for each core capability requirement within the company – SAP for enterprise resource planning (ERP), Anaplan for financial planning, SalesForce for customer relationship management (CRM), to name a few. 
The challenge GPT faced was the fragmentation of user experience between these core solutions and their inability to integrate and orchestrate complex cross-platform processes. The company wanted to optimise and digitise these processes while keeping its TCO under control. They were unsure how best to go about it. SAP Fiori did not meet their requirements, and none of the COTS packages could meet their needs without extensive customisations that would have been slow, inefficient and costly. Further, despite the packages offering some software-building capabilities, none were designed for robust and rapid custom software development.
With a small IT team, GPT did not want to build software themselves. Yet, they still had to deliver critical digital solutions for the business to improve user experience and increase productivity. They sought a platform and technology partner to deliver the applications they needed with the best TCO and the least risk. GPT recognised that a fresh approach to software development was needed, so they started researching the low-code market and considered their options. That's how they came across OutSystems and PhoenixDX, which both aligned with their best-of-breed strategy for their enterprise architecture.
As Chris Burling, Head of Strategy, Customer and Digital Technology at GPT, explains:
The final CAPEX application was delivered in eight weeks and included vital integrations to Anaplan, Sharepoint and SAP. The rapid development of the application significantly reduced implementation costs, while CAPEX approval times were slashed from 3 days to 30 minutes, dramatically increasing employee productivity. In addition, the company saved time and money by not having to recruit specialist IT talent and mitigated risk because the application was so easy to support and maintain. 
OutSystems now forms a key part of GPT's enterprise architecture strategy as the front-end user experience platform overlaid on their core systems. GPT has an ongoing partnership with PhoenixDX, and together they have built 5 more applications using the OutSystems platform.
By reducing the time and effort to develop, test, deploy, maintain and evolve software, GPT has been able to avoid COTS customisations, innovate and improve user experience, while at the same time, minimising the TCO of the company's technology ecosystem.
How OutSystems decreases TCO
Faster development times reduce implementation costs:

With visual programming capabilities, drag-and-drop interfaces and the ability to reuse code, teams don't need to "start from scratch" every time they build an application. Working prototypes allow crucial customer feedback early in development when it is quick, easy and inexpensive to make changes. The implementation cycle – application development, debugging, and testing – is shorter, requiring less time, resources and budget to deliver each project.

Less maintenance and higher availability:

It's widely accepted that running and maintaining software, including updates, bug fixes and downtime, can increase your TCO by over 20% per year. With OutSystems, individual features can be quickly and easily upgraded, updated and new functionalities added, without impacting the rest of the application. When developers make a change, automated governance built into the platform analyses the impact, checks for bugs, and monitors performance in real-time. It is estimated that

OutSystems

can improve application stability and reduce code defects, lowering application maintenance costs by 25-50%.

Easy integrations:

The OutSystems low-code platform relieves your team of time-consuming, complex integration development. Developers can quickly and easily add pre-built connectors, web services and APIs to their apps, along with data, back-end and workflow integrations – or even build their own. The platform offers 400+ out-of-the-box pre-built connectors, making complex systems integration easy via plug-and-play.

Ability to evolve software:

With OutSystems, companies can future-proof their software from the start by leveraging the fast development capabilities of the platform. Businesses can evolve their applications and create new functionalities, easily pivoting in response to market changes and shifting business requirements. It is estimated that

OutSystems

can reduce post-live/ongoing application development and enhancement costs by 35-65%.

Greater output with smaller teams:

Onboarding,

training and retaining tech talent add to the indirect costs in any software project, increasing TCO. With OutSystems projects, the development teams are much smaller, even for mission-critical applications. Given that OutSystems software development is 10 times faster than traditional methods, developers are more productive and can meet high development demand while avoiding burnout.

Better return on investment (ROI):

A study by

Forrester Consulting

concluded that OutSystems high-performance low-code platform pays for itself in only 5+ months and has up to 2.7x better ROI than the other low-code vendors.
OutSystems software development allows you to build and release better applications faster. Applications require less investment, less developer time and fewer IT staff resources, which all help to lower your TCO. It is estimated that OutSystems can reduce the overall lifetime cost of building, supporting and owning your applications by 10-40%.